19 Feb

Chez Monique's On The West Coast Trail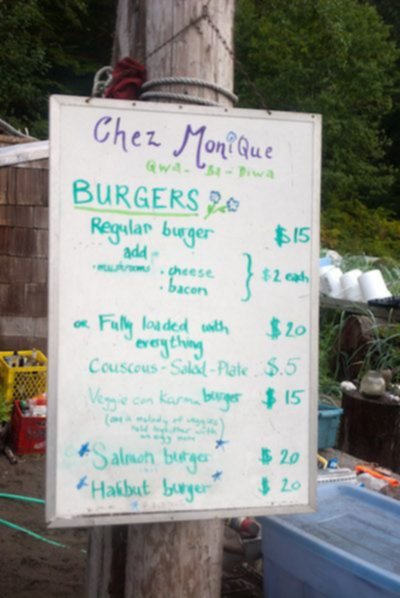 For those that venture the West Coast Trail on the southern end of Vancouver Island they come to know a little known place called Chez Monique. I have never been but discovered this "popup" restaurant of sorts while watching videos of people hiking the trail.
While the restaurant may not have proper walls, its location and exclusivity make it a luxury only a few get to experience. I imagine after a few days hiking through those trails this place is a sight for sore eyes, especially with beer and what some call the "best burger they've ever had".
This is a special place for a lot of people and the owner Monique and her husband who have been running the restaurant for almost 30 years now. It's a special thing to be apart of and their fans around the globe share their experience via a Facebook Page. There are a lot more pictures here from visitors and it's got quite the location set amongst the sandy tips of the west coast.
I'm quite surprised her prices are very fair considering all the work it takes to haul in not only all that food to cook, but all that delicious beer in cans. It is done by boat which lead me to discover a GoFundMe for Chez Monique to help replace their old and very tired boat.
Chez Monique Needs Your Help!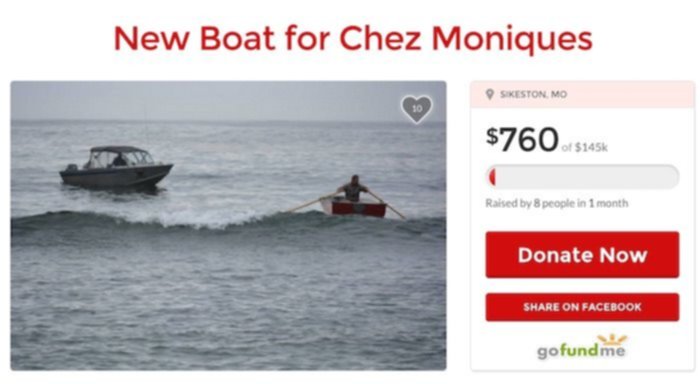 Help spread the word to fellow hikers and perhaps any billionaire yacht lovers you know to help keep a special place going. You can view the GoFundMe campaign right here and donate which will all go towards a boat to get all that food and beer packed in.