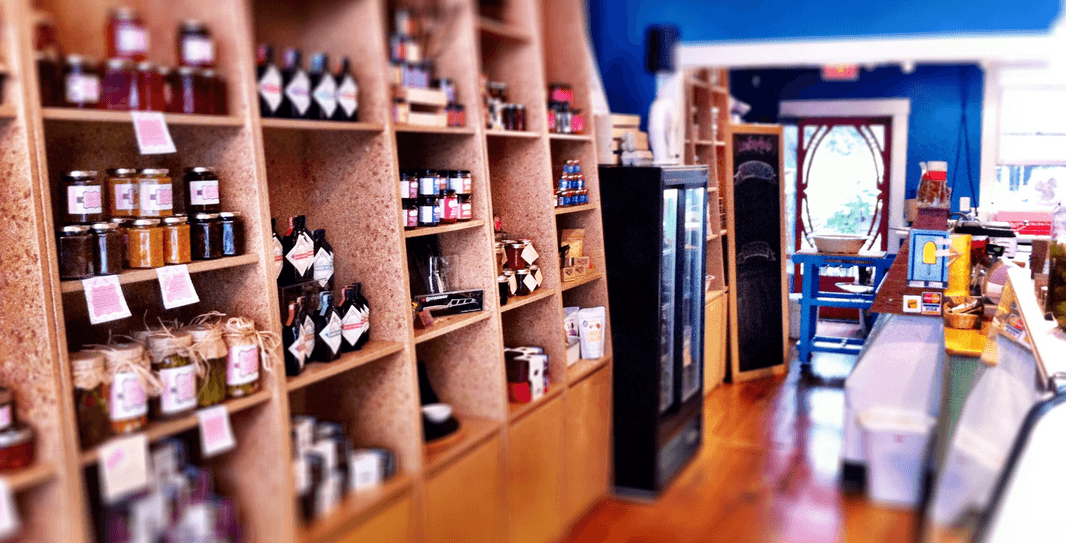 20 Jan

A Visit to The Little Cheese Shop

We spent this saturday walking around downtown Victoria and The Little Cheese Shop (formerly Hilary's Cheese and Deli) was number one on my shopping list for the day. I have been trying to expand my cheese horizons lately and have been getting tired of my usual go-to goudas and camemberts, so when I heard about this shop, I knew that I had to go!

When you walk into the store it is clear that the employees (and owner) are passionate for cheese! From the cheese grater light fixtures to the wall of cheese accessories and cheese-pairing products, it feels like a cheese lover's paradise. We are immediately greeted by the cheerful staff and are offered three cheeses from which to sample: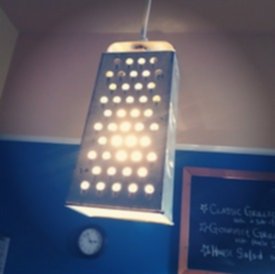 First, there is the featured double-cream imported brie called Le Dauphin (in French, the Prince); a slightly smelly, unbelievably soft bite. This has got to be my favourite brie to date, it has a creamy, buttery taste and barely holds its own shape in a slice. I picked up a decent-size slice for $8.33, and it is sufficient for two as a snack. I can imagine this being amazing with a nice soft bread, but it almost too good for that!
Next we tried a local smoke spice rubbed white cheddar. Though my first bite didn't have any of the rub, I could taste the flavour infusion in the cheese. This cheese has such  depth of flavour, especially with the rind, you can't go wrong except to get too little! I bought a block for $10.40. This cheddar has a hickory smoke without being too overpowering.
Finally we had a double cream blue cheese, the St. Agur. I am still working my way into a love for smelly blue's so this one was a great next step. It was deliciously creamy with a mild ripe blue taste which would pair so nicely with a sweet balsamic. We tend to cook with a lot of blue cheese (up to 3 meals/week!), so I can imagine myself trekking downtown to get more, and it is definitely worth the journey.
In addition to their cheese cases, you can have fresh lunch menu items, including what I could imagine is a pretty incredible grilled cheese sandwich. Taking home these cheeses, it almost made me feel as though I needed to really do these guys justice with a better cheese knife and board! I will definitely be making The Little Cheese Shop on Fort a regular weekend stop, especially for those classic wine & cheese nights.
Get In Touch
————————————————–