08 Jun

Okanagan Heli-Wine Tours with Valhalla

Take a once-in-a-lifetime aerial ride to some of the Okanagan's most prized wineries with a fun-filled Heli-Wine Tour from BC's own Valhalla Helicopters. You can design your own bespoke travel itinerary by choosing from over 30 different vineyards in the Okanagan, Similkameen and Shuswap regions to visit on your trip. Each vineyard you disembark at will include a tour of the grounds as well as a private wine-tasting, letting you get an inside glimpse at one of the most fascinating industries that BC has to offer.

The other perk of taking a helicopter tour is, of course, the jaw-dropping scenery that you'll get to admire from on high for the duration of your trip, including many of the gorgeous lakes, valleys, and mountains that make Southern BC such a beautiful place.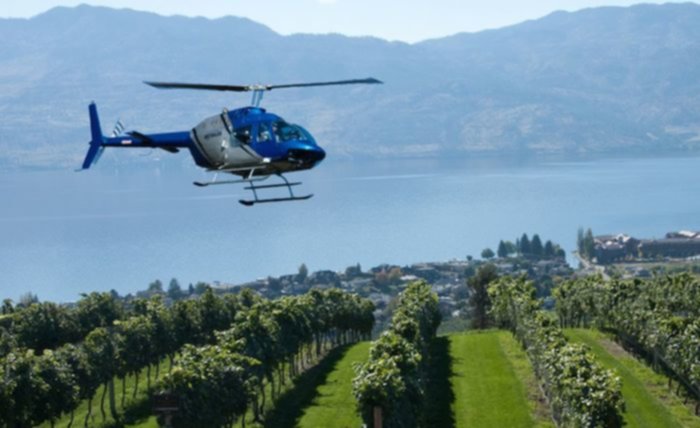 Valhalla Helicopters have a number of different Heli-Wine Tour packages available, depending on what kind of duration you're looking for and what you're looking to spend. A half day experience (roughly 3 hours) will cost you $1500, while booking a full day experience (roughly 6 hours) is slightly more cost-efficient at $2700. You can also book additional wait and flight times if you so desire, pending availability from Valhalla's fleet.
To book your own custom Heli-Wine Tour, or to learn more about what they offer, visit ValhallaHelicopters.com, facebook.com/ValhallaHelicopters, or @ValhallaHeli on Twitter. If you want to see more videos of Valhalla's helicopter tours in action, check out their YouTube channel here.