03 Feb

Ritual and Commodity: Comfort Food and Cold-Pressed Juices

My friends at Commodity Juicery recently opened up a location inside Ritual, a farm-to-table restaurant found on Denman Street in Vancouver's West End. I'm glad they did, as I've become a big fan of Ritual as well. I joined them for Commodity's opening night, visited for brunch and was invited to a media tasting menu in January.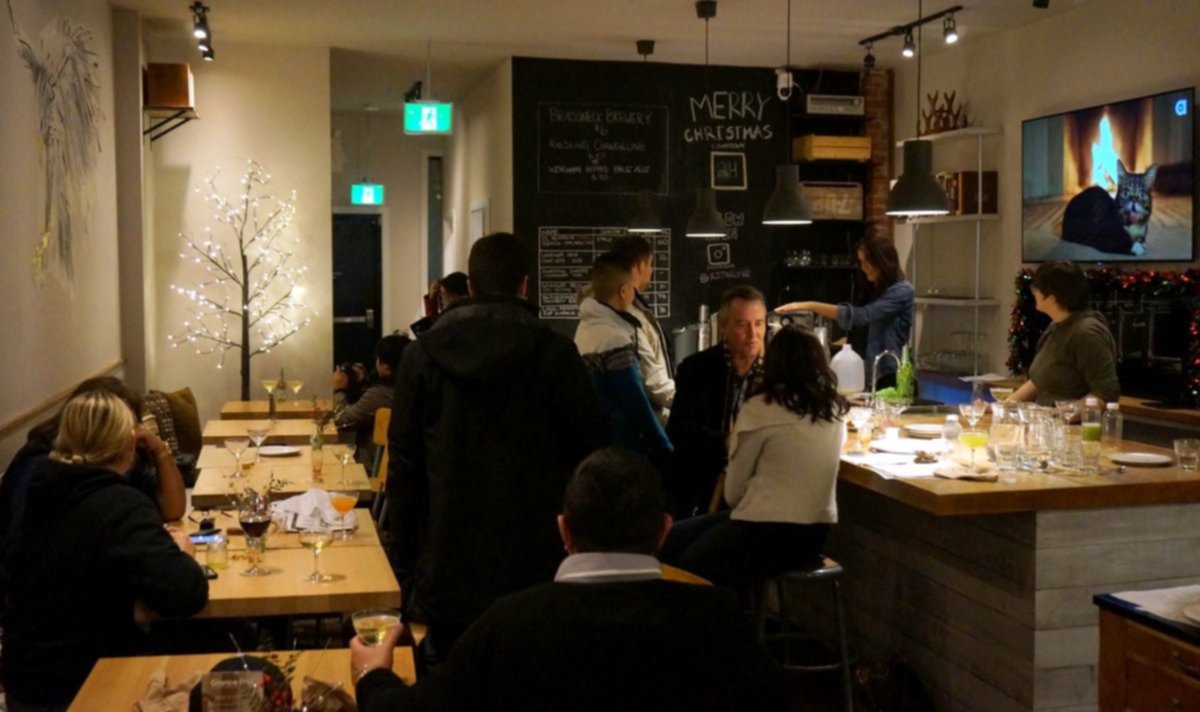 Specialising in comfort food and local ingredients, Ritual is right up my alley. A friend joined me for brunch there and he got their eggs benedict with pulled pork and adult-sized tater tots. I had the hot fried chicken which featured mushroom gravy, scallion mash, honey cornbread and a drizzle of spicy honey. Crispy and just a little spicy and sweet, the only problem is I'll have to order it again next time instead of trying something else.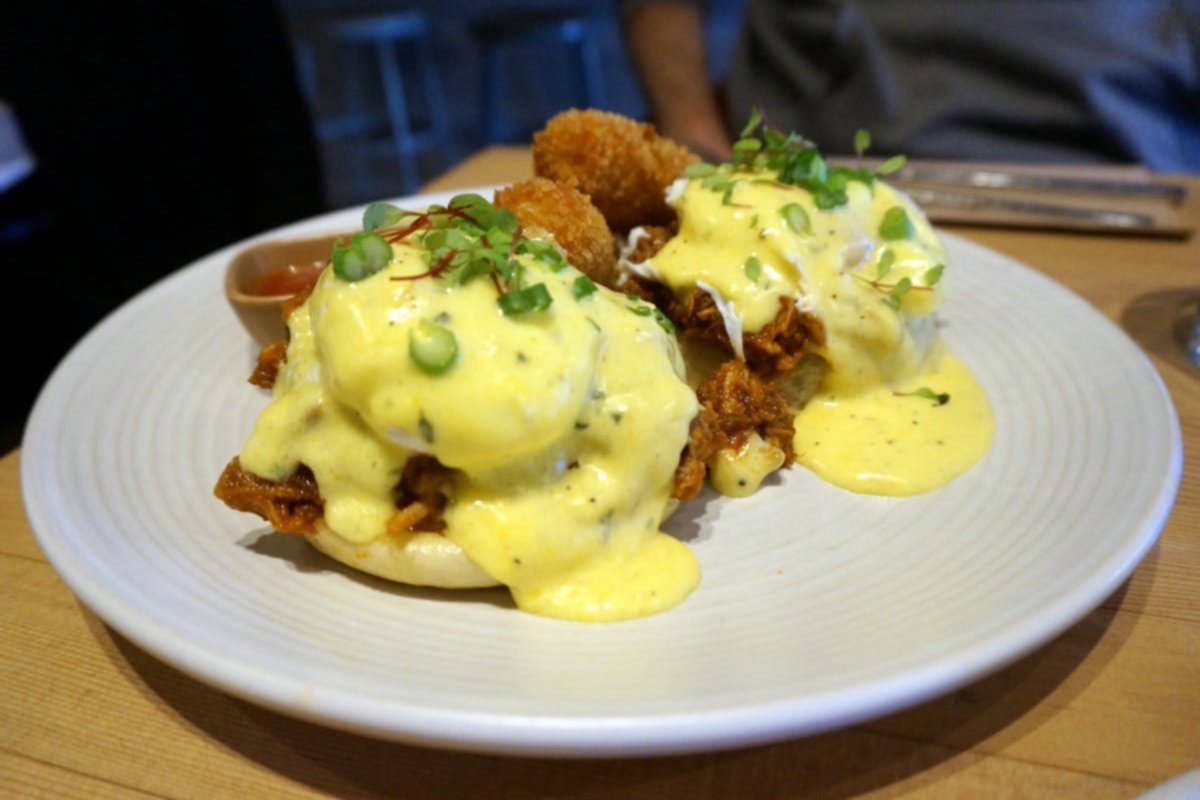 In January I was invited for a media tasting menu. It started with an acai bowl and sampling of their juices. It was followed up with items from their plant-based menu with charred tahini cauliflower, double-baked stuffed yam and a veggie eggs benedict.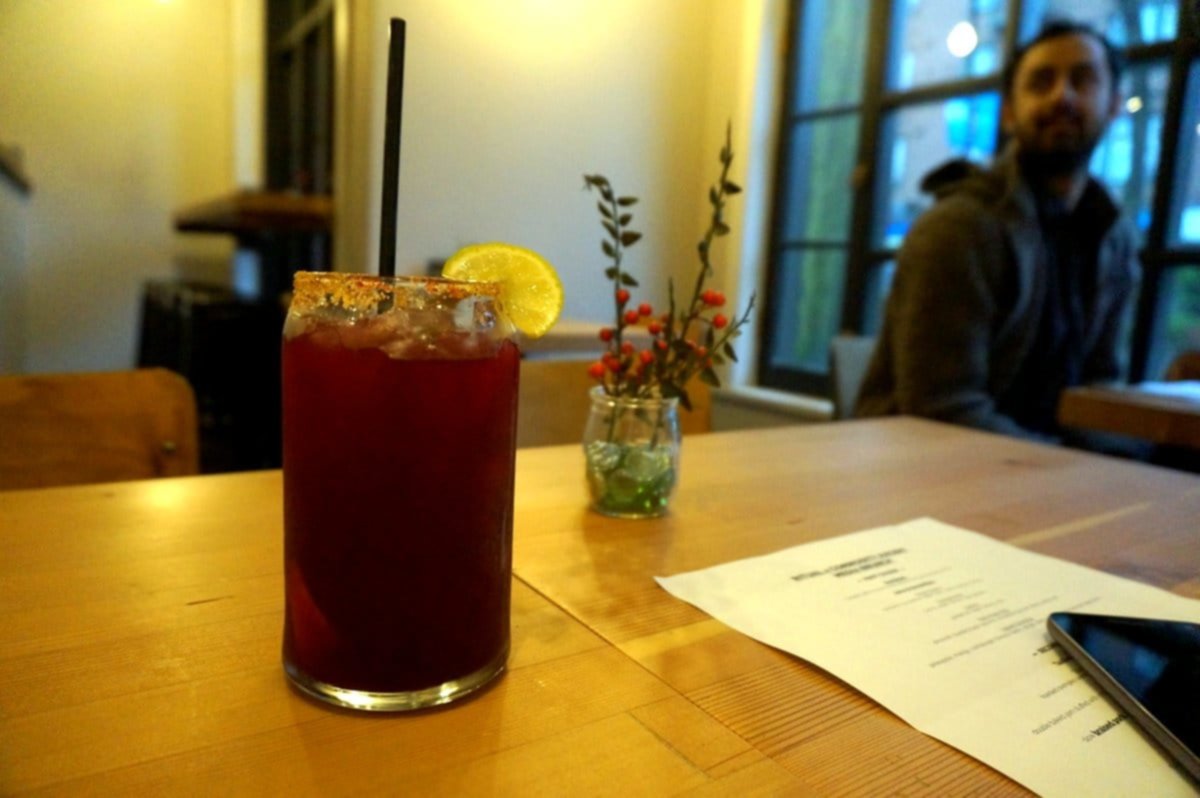 The new caesars have several variations (including a vegan option) that feature Commodity's premium fresh-pressed juice, making them a big step up from the usual clamato. Their mimosas combine sparkling wine with either a purple or green fresh-pressed juice for the bubbly healthy buzz your brunch has always been looking for.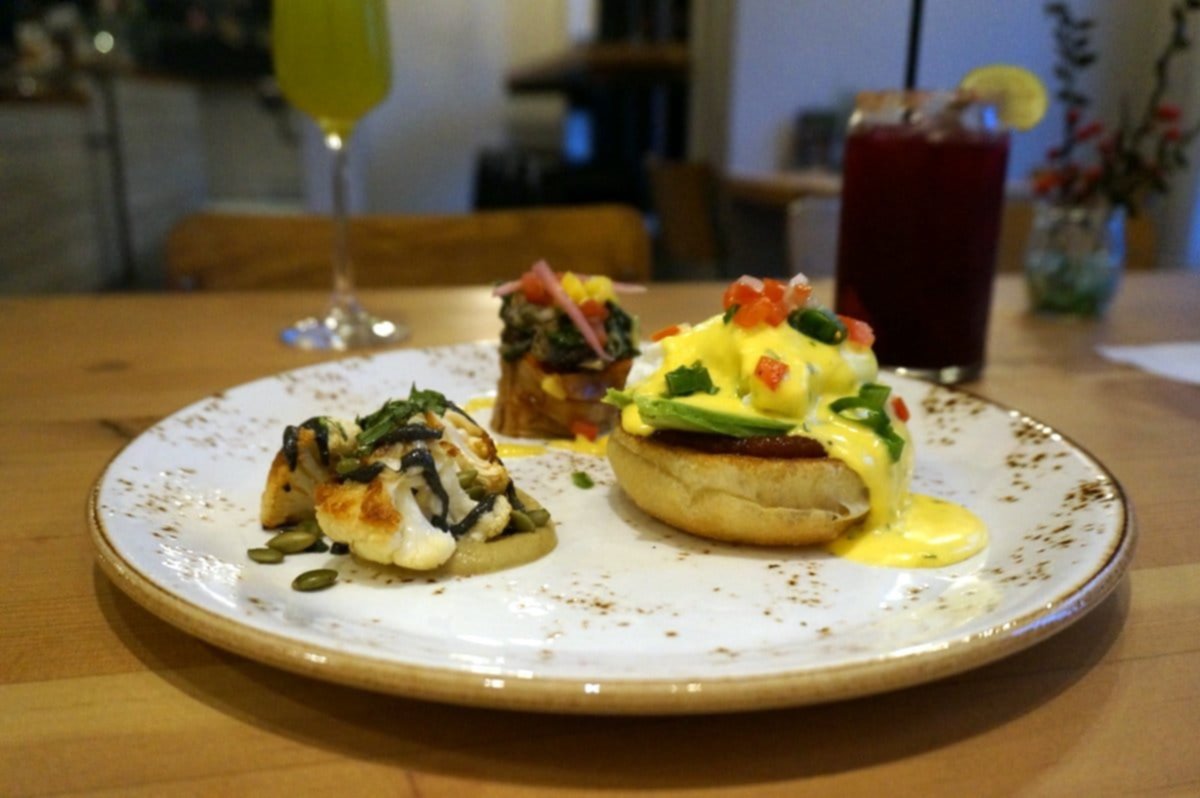 Most juice bars will have sandwiches, salads and other light snacks. Restaurants will have simple juices that are usually prepackaged. Now that Commodity shares the same space, you can enjoy a full brunch or lunch with a fresh juice or smoothie, a perfect combo you can't get anywhere else in the city. For more on Commodity, check out my previous post.