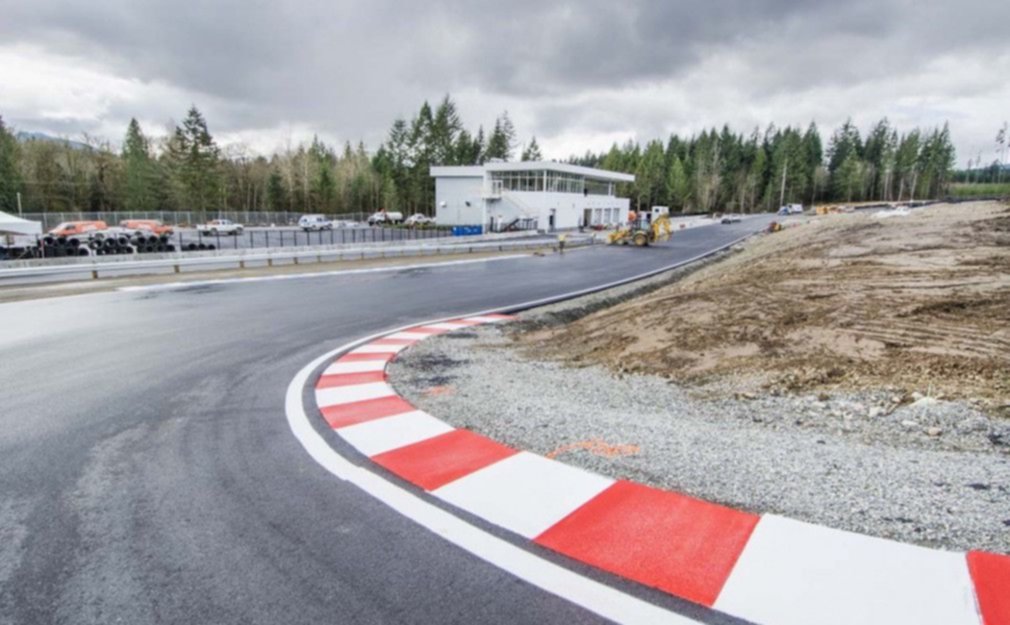 30 Mar

Island Motorsport Resort Almost Done

Posted at 17:47h

in

Autos

I'm overly thrilled to have a track and motorsport resort come to Vancouver Island, the best friggin place on earth. This year round slice of motorsport heaven resides just a short drive from Victoria and offers drivers 4.2 KM's of thrilling turns and straights. There is a lot of on site delight as well with an amazing clubhouse where you can watch the action in full luxury.
"9 Weeks To Go!"
There is a lot of props due to Tilke GmbH and SupErb Construction who has worked countless hours for the last 10 months straight to build the six-pack tire barriers surrounding the road course. Finally do we have some real space to unleash our cars without the need to do it on public roads. I also applaud the UHNW clientele this resort will bring in to BC which is great for local tourism.
"With the Clubhouse now nearing completion, Fantastic Cleaning was hard at work last week to ensure all aspects of the facility were cleaned and prepped for our first corporate event in April."