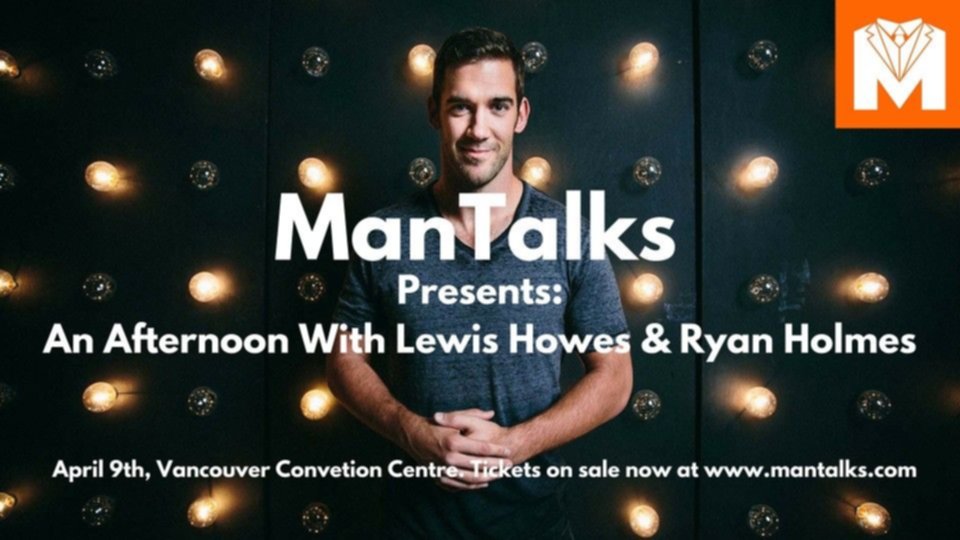 07 Apr

Mantalks Speaker and Networking Events in Vancouver

I've recently been introduced to a speaker and networking event founded in Vancouver thanks to a friend involved with it. Called Mantalks, it focuses on topics relevant to modern men, but is open to both men and women who want to participate in the conversation. It's based around a weekly meetup to connect with like-minded people and foster personal growth. The meetups will also feature industry leaders as guest speakers to share their experience and advice.

Mantalks has been growing as brand, with larger events held in Vancouver, as well as upcoming events in Toronto and Los Angeles. I haven't had the chance to attend a Mantalks event yet, but am excited to be at their next Vancouver event on April 9th. Dubbed "An afternoon with Lewis Howes & Ryan Holmes", it will feature them as speakers along with Mantalks founder Connor Beaton. Lewis Howes is a best-selling author and consultant and Ryan Holmes is best known as the founder and CEO of Hootsuite.
UPDATE: I had an awesome time at this event! Riaz Meghji was a great host and Connor had interesting points and stories. Working in online marketing and already being a big fan of Ryan Holmes, I really appreciated hearing him share his insight into marketing, tech and Vancouver. And I'm happy to have been introduced to Lewis Howes and what he's all about. he's truly an inspiring figure and I'm now enjoying his book "The School of Greatness". Check out a talk between Riaz and Lewis below:
One part that that was extra surprising was how many women were in attendance, with the crowd looking almost half and half. You can see a photo below when Lewis thanked the women for joining and asked them to stand up, which you can see in a photo below. The details of the events are a bit much to write about here, if it sounds interesting to you make sure to follow Mantalks and the speakers involved (click the links in the paragraph above). And feel free to contact me if you'd like to chat about it (my info is at the bottom of this post).