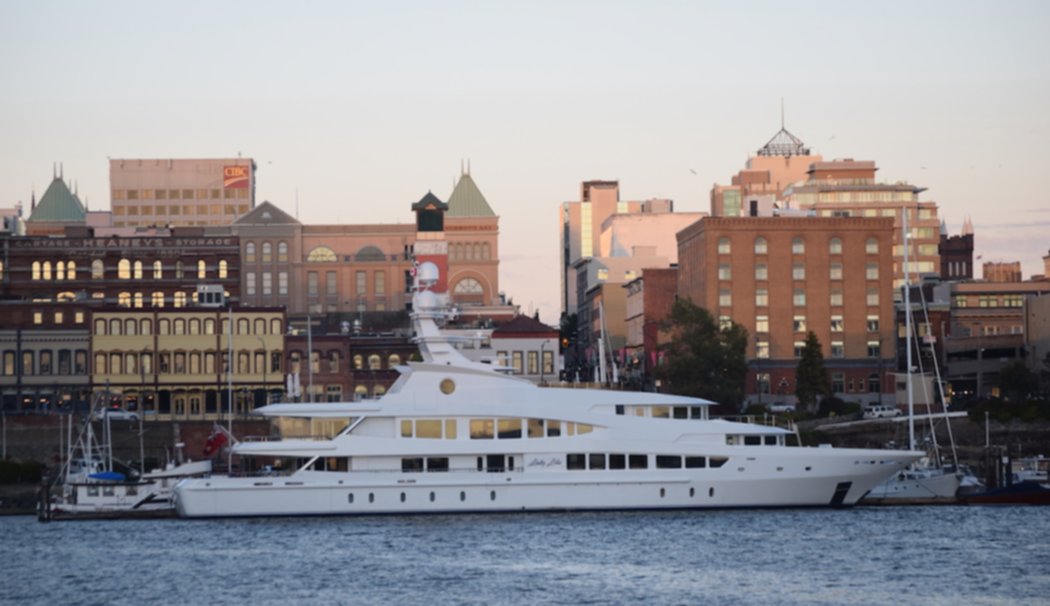 06 Aug

$60,000,000 Yacht Lady Lola In Victoria

It was hard not to notice yet another superyacht moored in the Victoria harbour this afternoon and I just had to stop and grab some snaps. Usually it's hard to get this kind of room for a vessel this large but looks like it fit no problem. By this time next year though yachts of this size will be able to dock at the new Victoria International Marina in the harbour.

This beauty cost $60,000,000 USD to build and is, as far as I can tell, owned by business tycoon Duane Hagadone who has built many businesses in his day from the ground up. I hope him and his friends and family enjoy their time in this glorious city as well sailing around the Gulf Islands and beyond.