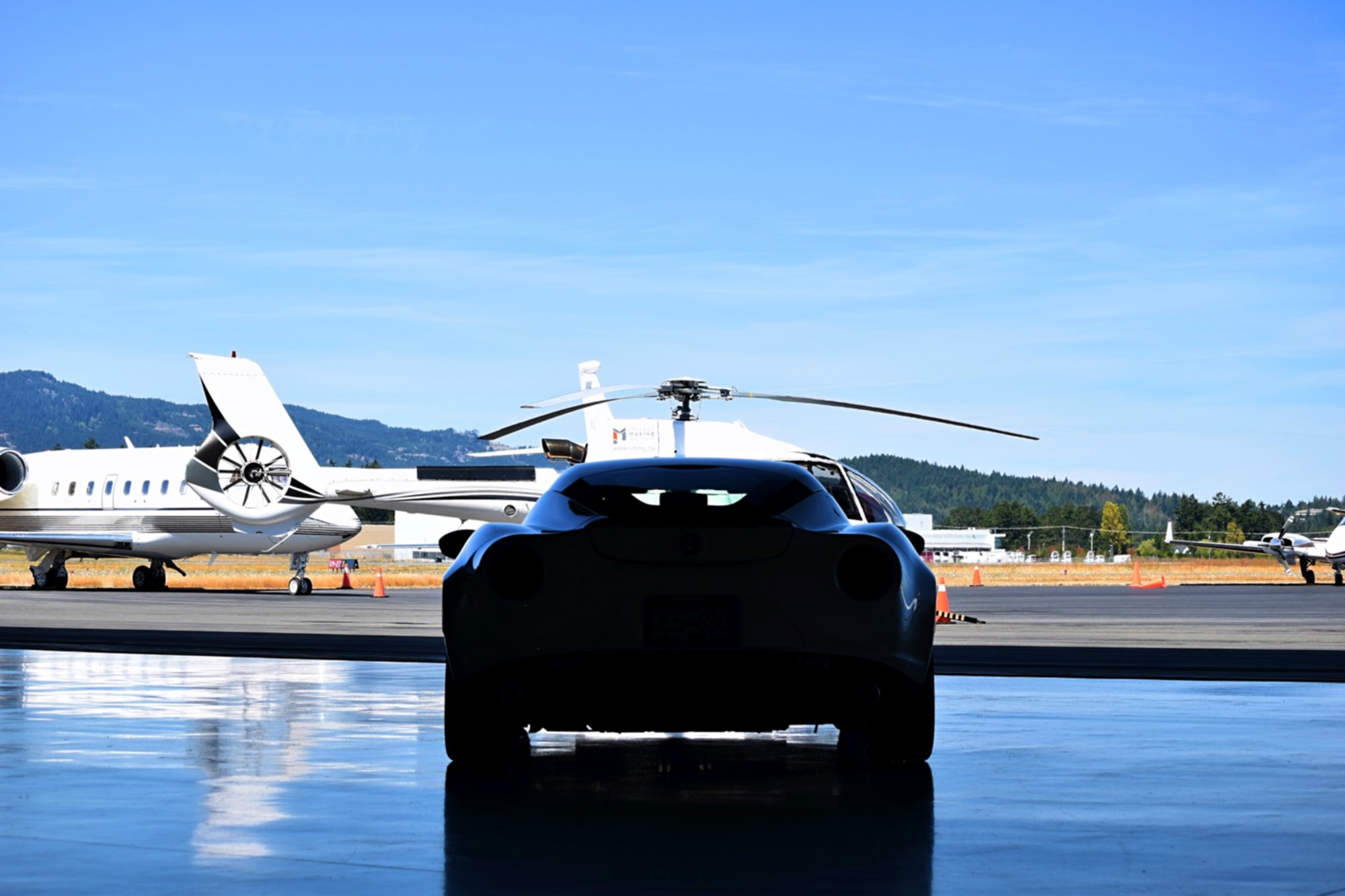 29 Aug

Weekend Warrior: This Car Does It All

Posted at 05:23h

in

Autos

This island is a road tripper's dream with so many places to visit, stay and explore. There's nothing I love more in life than taking off to Tofino for the weekend or taking the day to explore the Pacific Marine Circle Route. Not only that, but there are hundreds of small towns, farms and wineries to explore. Road trips are a way of life for petrol-heads here on Vancouver Island. I recently took one of my best yet in the new Alfa Romeo 4C.

If you're an avid reader here, you'll know motorsports combined with travel is just about my most favourite thing. I've never driven an Alfa Romeo before, in fact the 4C is the first car to come to North America since 1995 and I don't think they were really missed. I hate to say it but nothing really worked in the market over here. After driving this car, however, I think we'll be seeing a lot more Alfas on our roads.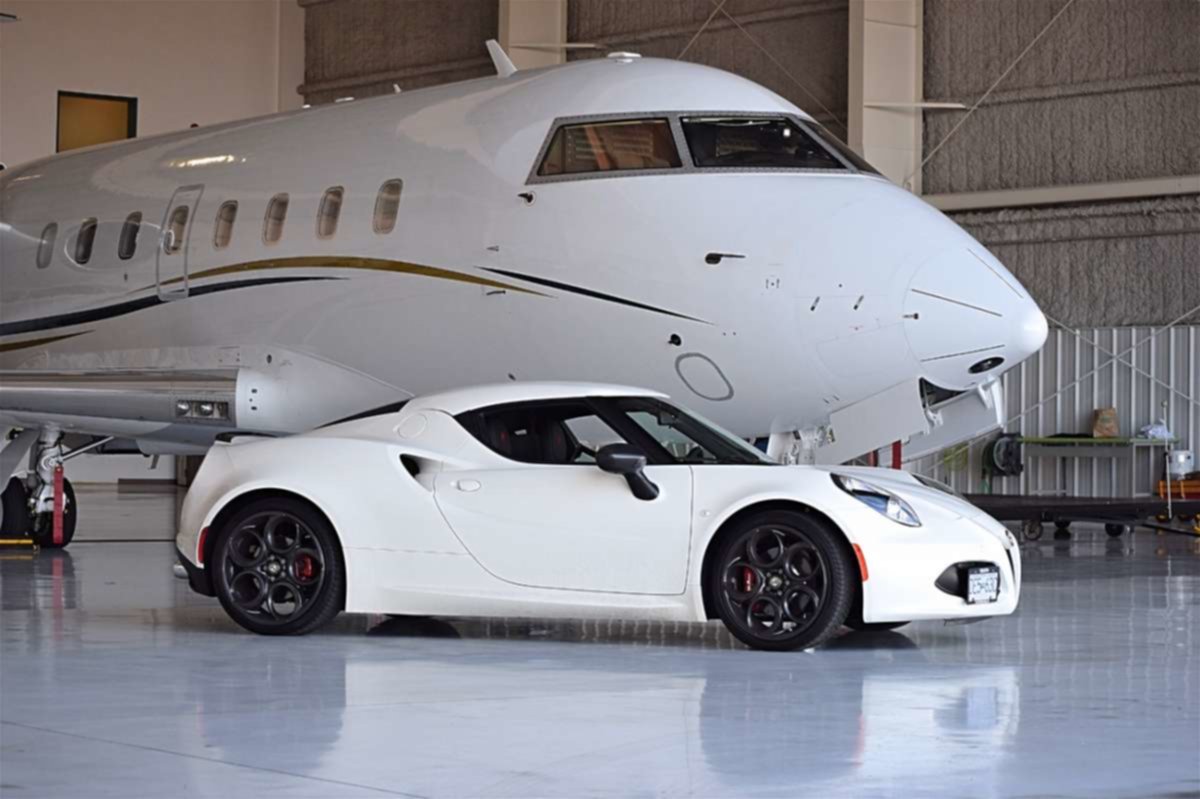 The little Italian Coupe is a car that's probably not for everyone. Not only is its price tag a little sharp (which is actually amazing for the entire package) but because this is a car for those that love something raw and a bit untamed. With no power steering, a carbon fiber laden interior and little storage space, this car is a blast to drive.
The 4C takes advantage of being lightweight, only needing a turbo-four to propel it from 0-60 in under four-and-a-half seconds. The model I was driving was set up with an upgraded ECU and a slight adjustment to the suspension setup. Needless to say, after the tune those numbers will change drastically. This car already runs the quarter mile in 12.7 seconds from the factory – pushing supercar territory.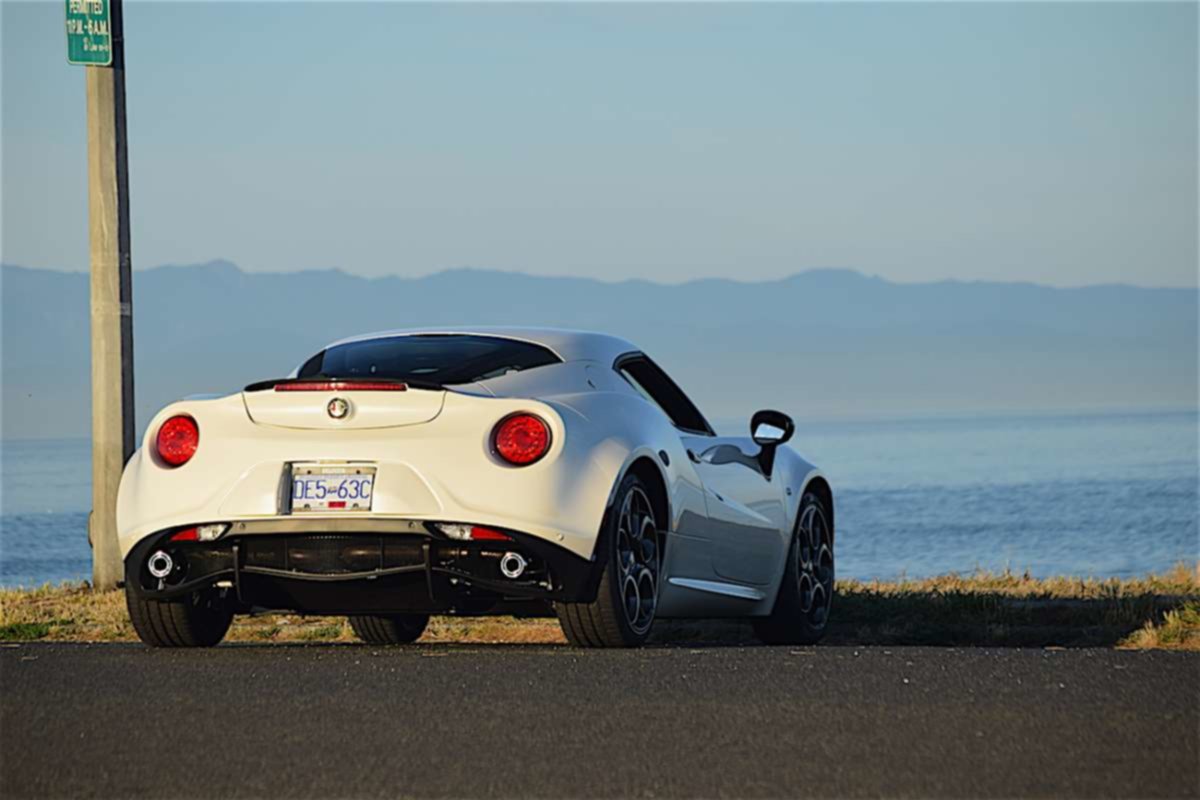 The sound they manage to crank out of that 1.7L turbo four is incredible. Every downshift comes with a little bark from the exhaust – something that can honestly get a bit addicting. That turbo spool just screams from behind your head and happily rages all the way up to 21 PSI. Don't believe me? Lucky for me I've got video evidence!
Here's how the 4C sounds going just the speed limit.

With that being said, this car is a great weekend warrior that will not only be a pleasure to drive for 5 hours, but will transition to the track with ease. Being so light-weight and torquey, the 4C is exactly what you'd want up a the Island Motorsport Circuit. The tight and twisty track is quite challenging so something fast and lightweight is an absolute blast to hoon around.
I really fell in love with this car on the track. It was an absolute beast on the Island Motorsport Circuit and when it was time to go home, it didn't skip a beat. I won't lie, I was quite tired from throwing it into corners all day. This car can really makes your body work to keep up with its performance.
Coming back to the city life and just going to pickup groceries or go for a coffee will definitely result in a lot of fun. Everyone absolutely loved seeing the Alfa and it lead to many great conversations with people from not only here, but all over the world. I stopped at the last lookout on the Malahat during my drive and met a group who was here from Italy traveling around. They were so excited to see the car in the wild out here in Canada and it lead to me being late for my drivers meeting at the Island Circuit.
I honestly can say this as an absolute motorsport fanatic that this car really blew me away. I have been a life long fan of another brand which I won't mention just in case they see this post one day, but I'm in love with the 4C. I'm not paid to tell you to go buy this car, nor am I paid to give it any sort of a positive review. This car truly captivated me, it made my feel alive and there's something magical about this two-seater that its competition doesn't quite have.
If you're thinking about getting a car for the Island Circuit or your weekend road trips I urge you to give Adam Pedersen a call via the info below. He is extremely passionate about Alfa Romeo so give him a shout and get yourself in a test drive in this Italian Stallion.
Visit Online: http://www.alfaromeovictoria.com
Email: apedersen@alfaromeovictoria.com
Phone: 250-590-2888
Cel: 250-216-5920