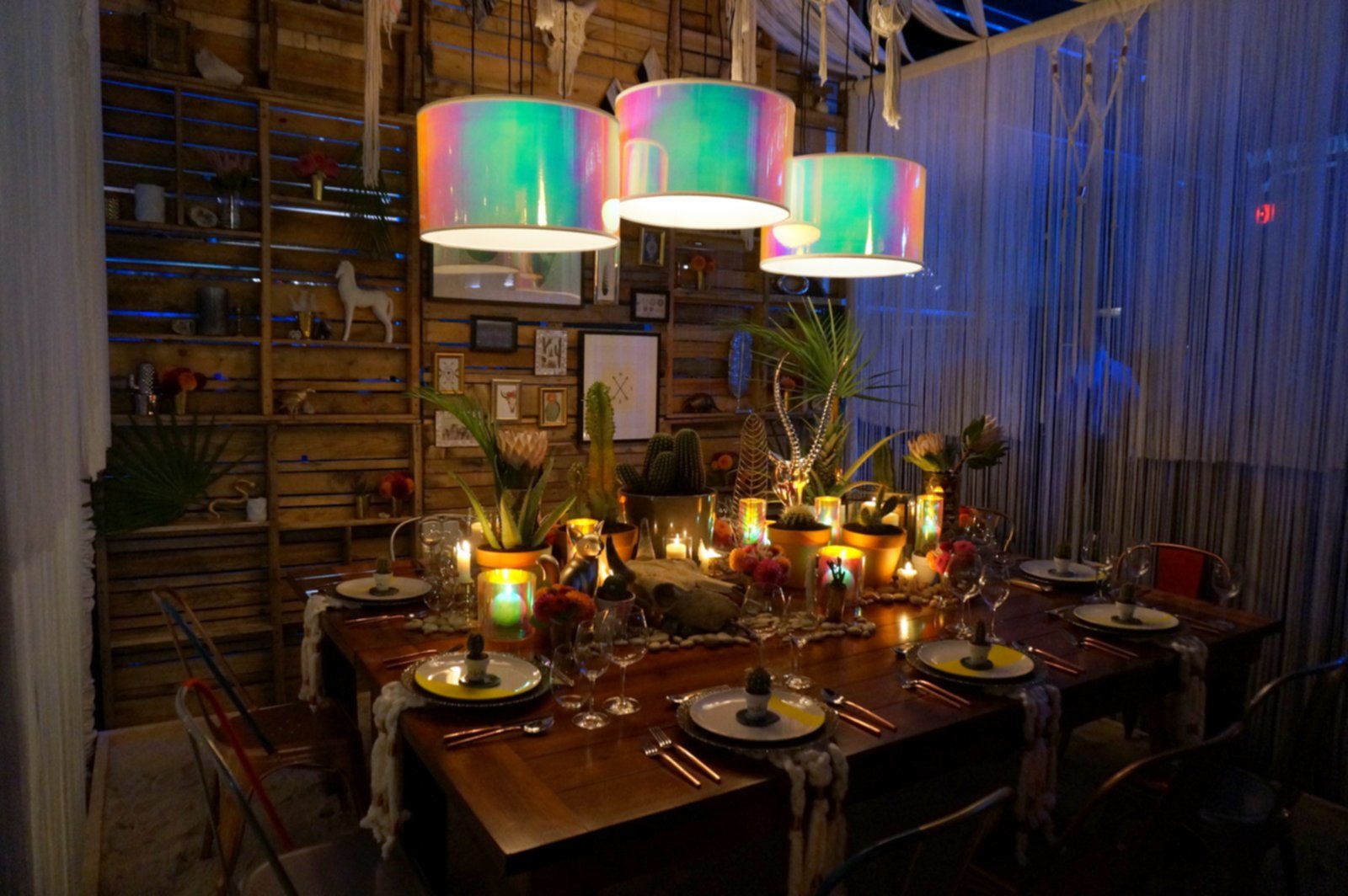 22 Sep

Dinner by Design Vancouver 2016

I was lucky to be offered last minute tickets to last week's annual Dinner by Design "Cocktail Art" event by the friendly social media person at the Visual College of Arts and Design Vancouver. The last time we attended this event it was back in 2013 and it's great to see how much it has grown over a few short years.

If you're not familiar with Dinner by Design, it's a fusion of interior design, cocktails and cuisine. It brings together acclaimed local designers to create unique "tablescapes" for interior design fans to admire over cocktails or while they sit down for a gala dinner. The event also goes to support the New Leaf Project, which uses an innovative approach to breaking the cycle of homelessness.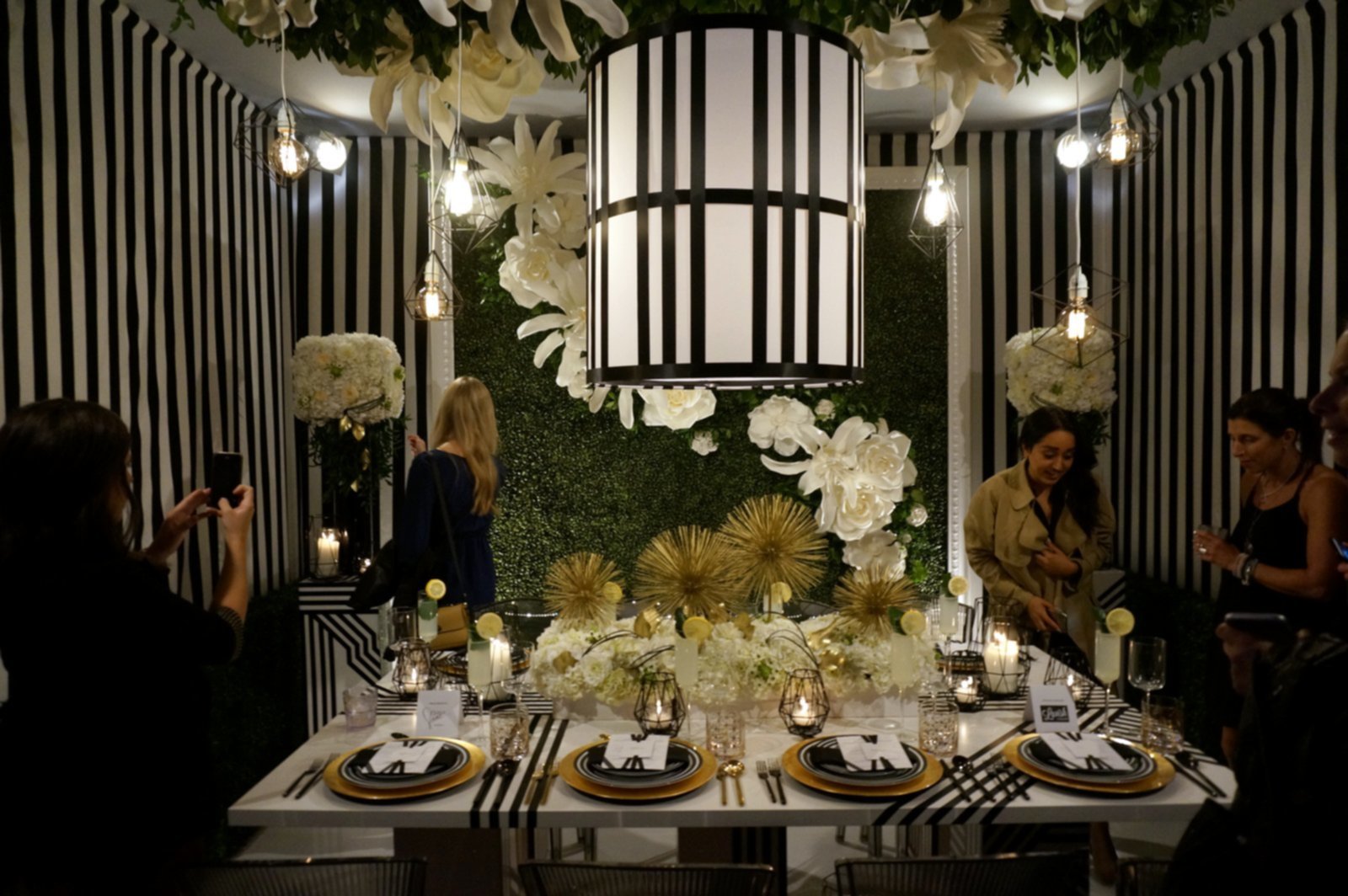 The Cocktail Art event was packed, so I didn't have a chance this year to talk with the designers to learn more about their creations, but I did manage to snap a few photos in between the crowd. And due to the bar line up while I was there, I sadly didn't have a cocktail to photograph for my post.
One table got my attention specifically was from Kabuni, which used an element of augmented reality on top of their eye-catching physical design with a 3D-projected flower arrangement. It's a mini-version of Kabuni Dreamroom, which is a room-sized 3D projector to visualise the interior design of a room without actually having to build it or ship in the furnishings. Yes, it sounds like something you need to see in person and we hope to check it out and share it with our readers soon.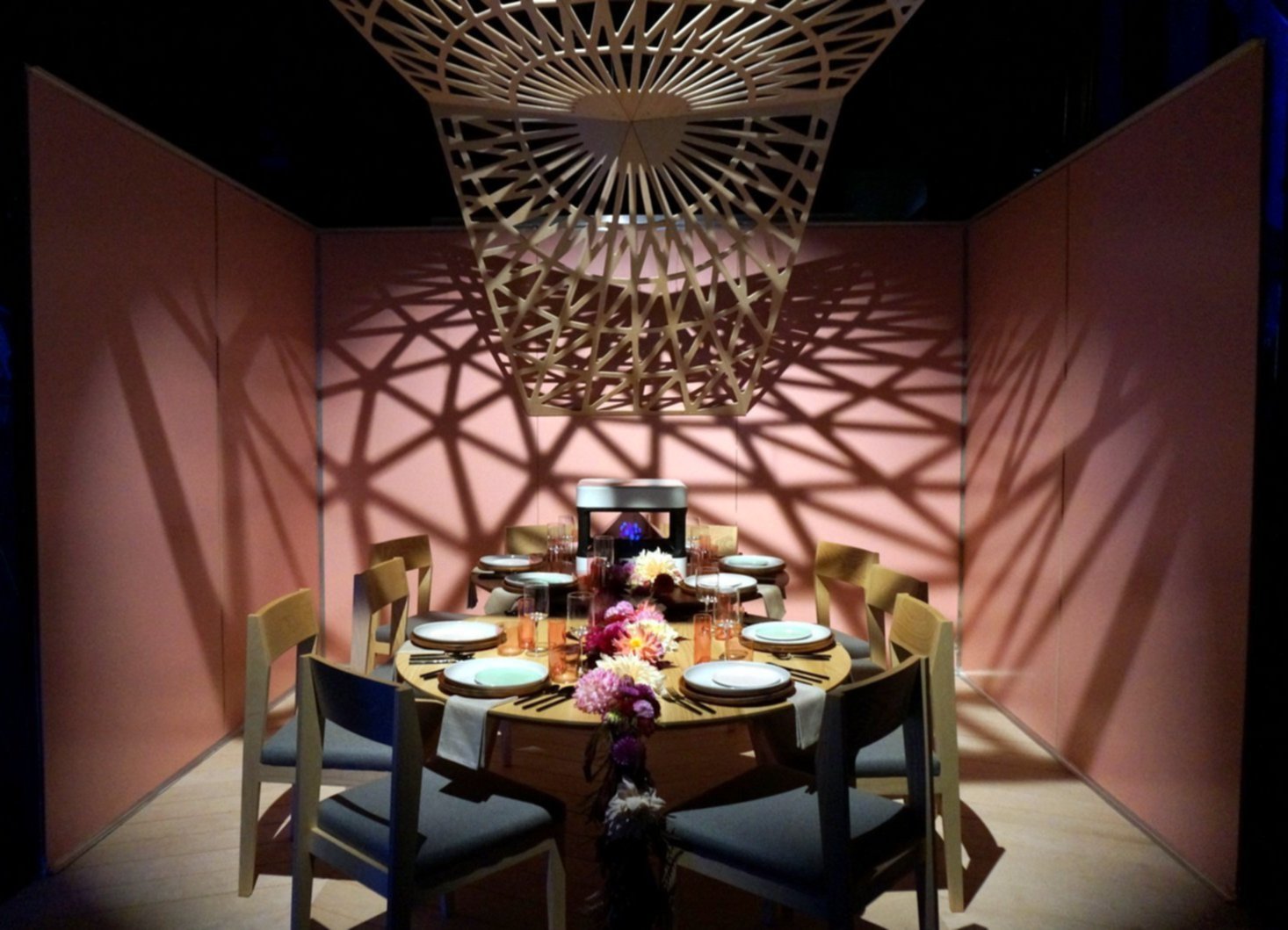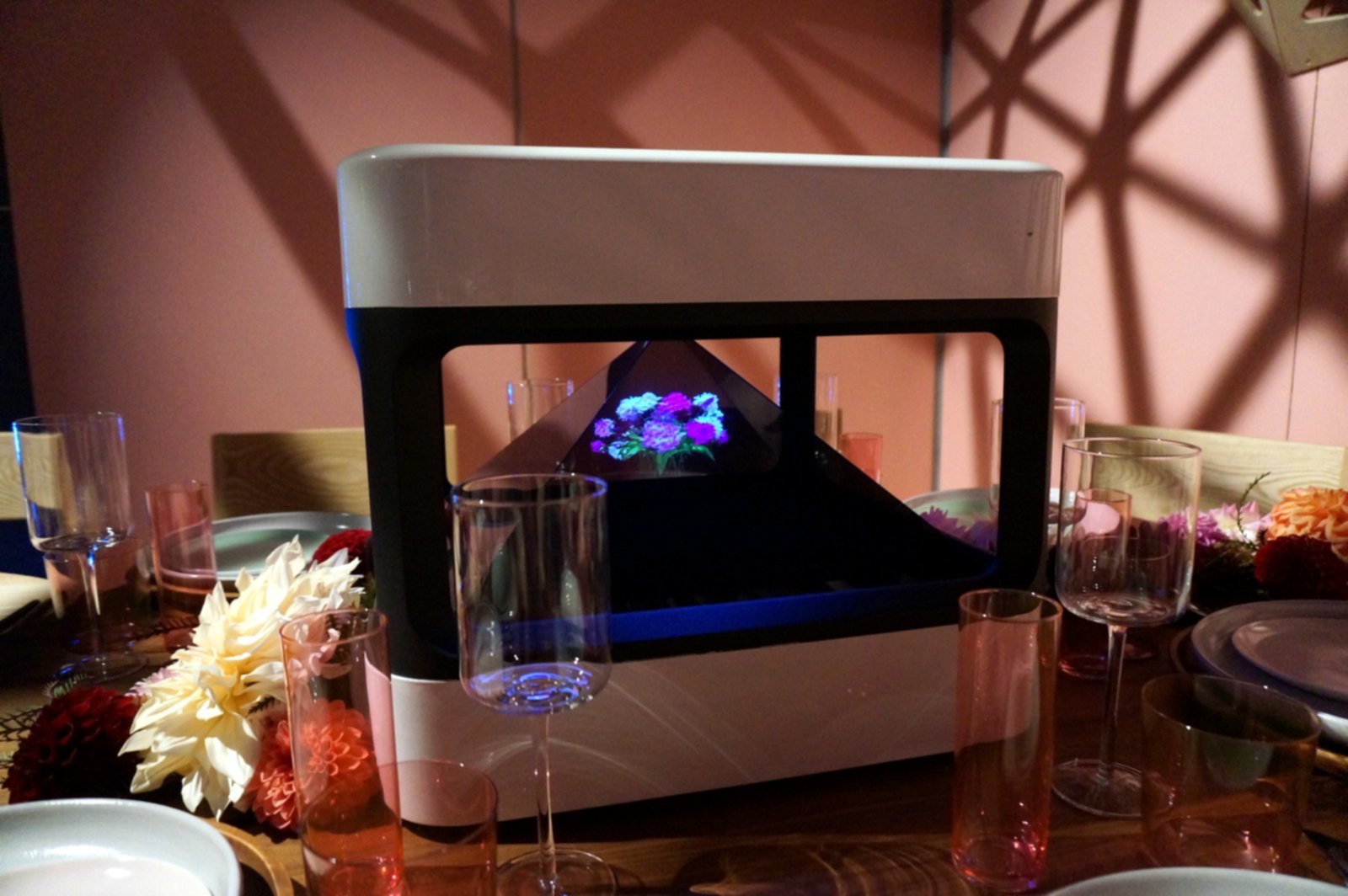 If you're looking to attend this in person next year, visit DinnerxDesign. Also when we attended the dinner back 2013, we were able to get a lot more shots and details from the designers, so make sure to click here for our full article.