15 Sep

Epic Kelowna Luxury Orchard Estate

There's just something special about high end properties in Kelowna. The rolling hills set around Lake Okanagan provide for amazing views and as well as the ample landscape that comes with it. This property is a shining example of the best BC has to offer and guess what? It's for sale. I honestly don't know where to start with this place other than make sure you watch the video above first. The team at the Luxury Auction House really captured the lifestyle to a tee with their media.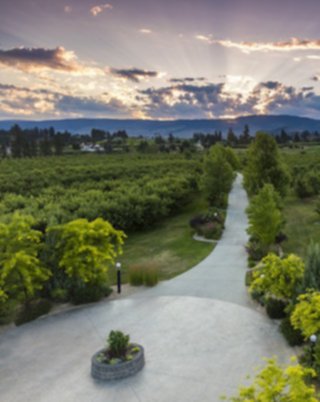 This estate is called Orchard Ridge and you guessed it, there's definitely an orchard that comes with this home. The 5,940 square foot home has 35 acres which have views of the lake, the city and of course the vast property that surrounds you.
Situated on this acreage is also your own tennis court, swimming pool and plenty of outdoor space to relax and enjoy the seasons. Love to golf? You can literally walk on over to to the greens over at the Harvest Golf Course just down the road. This is definitely the kind of country that begs to be explored and experienced no matter what time of the year.
So with all that room and lush greenery around you really get a sense of being in your own place. The contemporary home itself has five stunning bedrooms and bathrooms. Just about every room has amazing views thanks to the architects use of tall windows everywhere.
On the grounds you'll also find a four car garage, a grounds keeper residence as well as a workshop and storage building. Naturally with all that fruit growing you're going to need to have storage for the harvest and room for the guests. As you can see from the gallery below, you'll be staying in style.
View Listing: http://luxuryauctionhouse.com/auction/harvest-ridge-luxury-orchard-estate/
Email: info@luxuryauctionhouse.com
Phone: +1 778-484-5300